Back to Events
Fabulous, Fanatical Follow Up!
Wednesday, December 8, 2021
Online Training Opportunity
Event Details
Fabulous, Fanatical Follow Up!
Our customer's journey has changed, and follow up is more critical than ever. With less in person contact and more virtual, our prospect is engaging in new ways, and we need to adapt, respond and stand out! Hear why, how and how much to follow up and innovative ways to achieve the most for your marketing. Leave this session with best practices for mobile, tech and even snail mail follow-up, and how to make frenetic phone follow up easy! This session will make your team crazy about follow up!
Learn why follow up is critical to leasing success
How many times should you follow up? Get the latest statistics!
What's the most effective follow up method? It depends!
Learn secrets to make your follow up profitable and almost painless!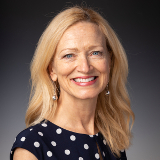 About your Speaker
Mary Gwyn, CPM, is Chief Innovator of Apartment Dynamics, with over 20 years in the Multifamily Industry. She consults and trains for companies all over the country, utilizing her marketing and operating strategies on our own portfolio to produce unsurpassed results. Her hands-on approach to multifamily paired with her industry foresight and tenacity helps her develop and implement innovative solutions, and web and in-person training programs, all designed to achieve a property's maximum financial performance. She is a regular speaker at industry events including NAA, company annual meetings, Realtors and Apartment Associations, and writes for trade publications, including UNITS Magazine, MultifamilyInsiders.com, and the Apartment Dynamics blog.