Back to Events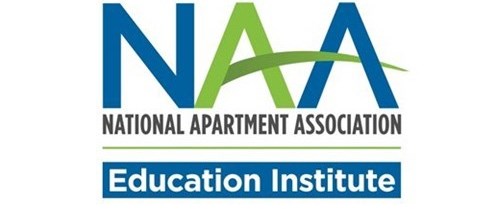 Introduction to Apartment Finance
Presented by: NAAEI
Wednesday, July 15, 2020
Event Details
Presented by Rich George, The NOI Coach, this session informs participants with a unique understanding of investment management. A commanding knowledge of "value management" enables a property manager to impact the value of the investment and affect the day to day decision making on value. Today's property manager is more sophisticated and possesses the ability to understand investment management strategies better than ever before. This session will help managers focus on the true goal of increasing the value of the assets they manage and will be a great primer or prep for taking the Certified Apartment Manager (CAM) course.
In this session, participants will learn:
The primary financial understandings of rental housing management
Strategies that impact the value of the investments they manage
The skill of determining the value of an investment
How to apply the value formula to every management decision that they make
Session Outline:
In this informative session, participants will not only gain a commanding understanding of the financial management of multifamily management they will be able to apply it to the everyday decisions that they encounter.
Introduction to session and topic

What is the difference between "property management" and "investment management"?
Understanding the Impact of NOI on value

The process of valuation

Trendspotting and same store comparisons
Appraisal methods and techniques
Applying the impact of decisions on NOI and Value

Summary

Everyday decisions
Enlisting the team
Date and Time: July 15 from 11 a.m. - 2 p.m. EDT
Price: members - $99; non-members - $129
About the Host
Rich George is the Founder of NOI Coach, a business coaching, consulting and training firm based in Michigan and Apartmentors a collection of industry thought leaders focused on talent development. A successful executive with over 25 years of experience, Rich brings a passion for employee development and culture building. Rich's background includes the management of over 2 billion dollars of real-estate, and over 100 million dollars of capital re-investment. Known for his team building, culture changing, and leadership skills, Rich inspires audiences nationwide.