Back to Events
Rock your 2022 with this Marketing and Leasing Power-Round of Ideas
Wednesday, December 15, 2021
Online Training Opportunity
Event Details
Rock your 2022 with this Marketing and Leasing Power-Round of Ideas
HOLD ON TIGHT! We are bringing together a compilation of the TOP Marketing And Leasing ideas that will spark a frenzy of excitement and energy into your marketing playbook!
In this webinar, we will cover ideas across the marketing landscape: Marketing Innovation; Social Media Game-Changers; Hilarious Promo; Magical Memories; Insanely Clever Team Concepts; and Legendary Amenity Spaces.
This webinar will move fast and will set you on a path to Rock Your 2022!
For More Information: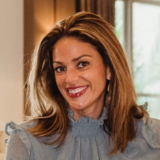 About your Speaker
Lori is Owner and CMO of Property Playbook; a marketing consulting company. She has been in the Multifamily Industry for over 10 years and has overseen over 90+ lease ups and hundreds of stabilized projects as a Director of Marketing for great companies including Wood Partners, Riverstone and LMC. She is a regular speaker at Industry conferences- AIM, NMHC, NAA and Apartment Association Education Sessions. She is exceptionally passionate in trends that will innovate and pioneer our Industry forward. She is a guest writer and blogger for Multifamily Insiders, and Apartminty and has been highlighted in Units Magazine and Apartment Therapy for onsite achievements. Lori holds a NC Broker In Charge license. She and her husband own Kivett Station, a 48 bed townhome community at Campbell University; Spiaggia Beach House and over 16 Single Family Homes. She and her husband were featured on HGTV following their Spiaggia Beach Renovation. She is a proud member of the National Association for Professional Women and is on the Board of Directors with the TAA New Lease on Life Program. Lori is an Advisory Board Member of the Multifamily Innovation Confernce- Atlanata (MICA)