Back to Events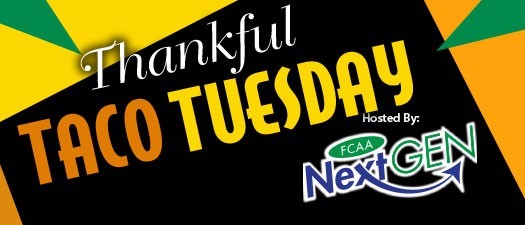 Thankful Taco Tuesday Hosted By: Next Gen
Come support your future leaders!
Tuesday, November 20, 2018
Event Details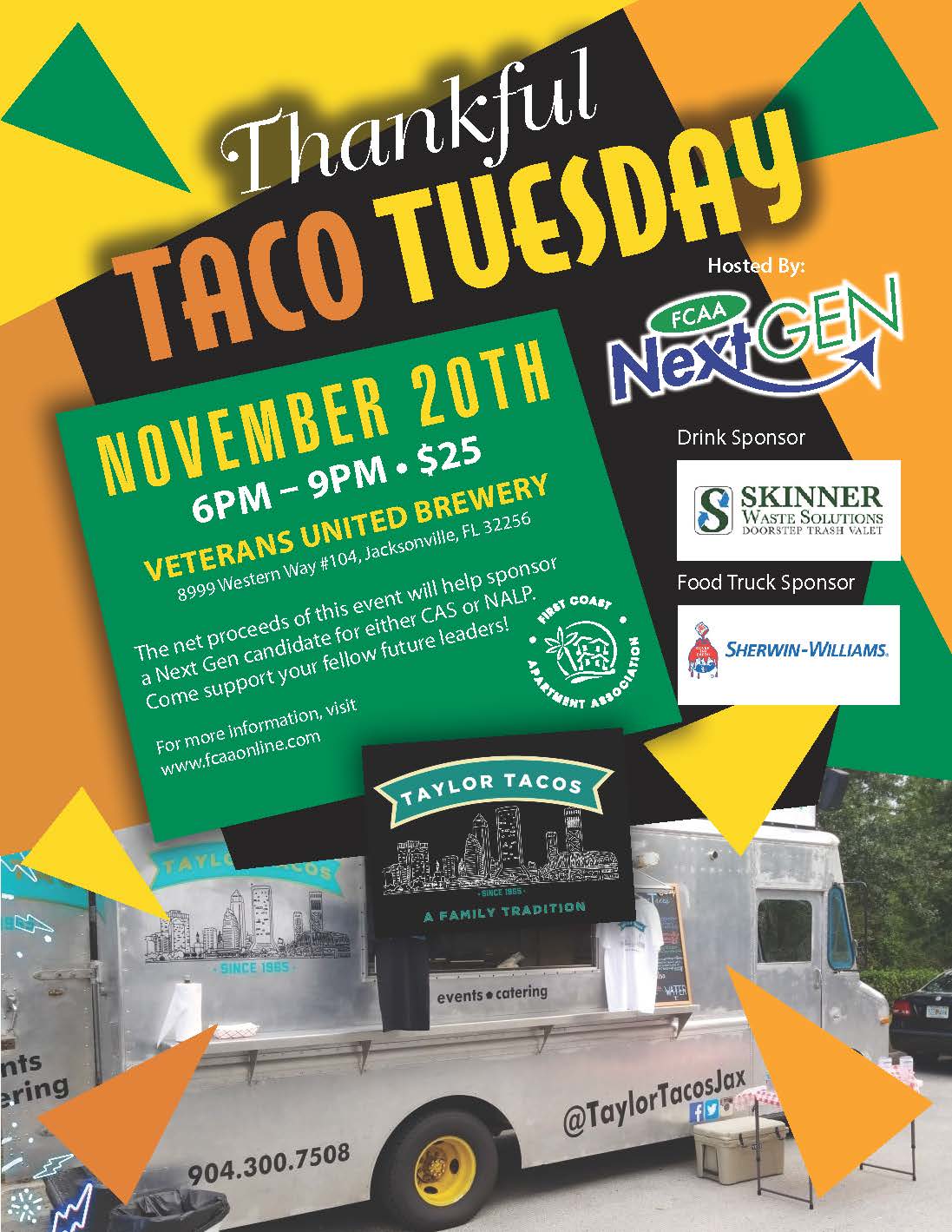 For More Information: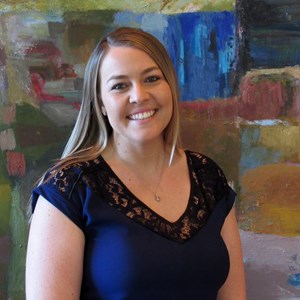 Camy Bermudez
Community Manager
Atlantic Crossing at Deerwood
Scholarship Opportunity
Do you want to further your career? Challenge yourself?
Grow as an individual? Here is your chance!
One lucky Next Gen (35 & younger) candidate will receive a scholarship
paying 100% of all class cost of either NALP or CAS.
Find out more about what each class offers here.
To apply:
Download the application
Complete it entirely with all supporting documents
(Application + Letter of Recommendation + Why Paragraph)
Email completed applications to Taylor.
DEADLINE: Dec. 21st, 2018
Please note: Submissions are not judged by anyone at the First Coast Apartment Association. Submissions will be sent to another association for judging.