Back to Events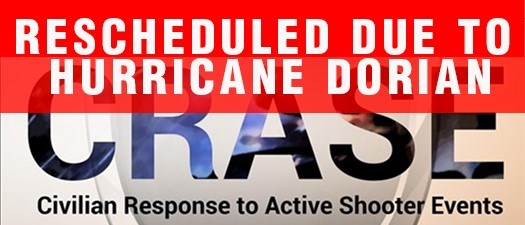 Rescheduled - Lunch & Learn - Civilian Response to an Active Shooter
Tuesday, November 5, 2019
Event Details
Civilian Response to an Active Shooter Event
Law enforcement officers and agencies are frequently sought out by schools, businesses, and community members for direction and presentations on what they should do if confronted with an active shooter event.
You'll learn about:
The First Coast Apartment Association, is partnering with JSO to host and provide this safety training opportunity to the community. The Civilian Response to Active Shooter Events (CRASE) course, designed and built on the Avoid, Deny, Defend strategy developed by ALERRT in 2004, provides strategies, guidance and a proven plan for surviving an active shooter event. Topics include the history and prevalence of active shooter events, the role of professional guardians, civilian response options, medical issues, and drills. Knowledge is power. Come be empowered with peace of mind as you equip yourself on Tuesday, November 5th from 11:00 a.m. to 2:00 p.m. at FCAA.
This class will be worth 1 CEC.