Back to Events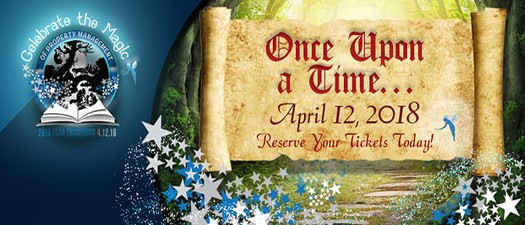 Trade Show Attendee Tickets
Once upon a Time....
Thursday, April 12, 2018
Event Details
Reminder: Discounted Pre-Purchased tickets can still be purchased, but can not be mailed out. Ticket orders must be picked up from the FCAA office.
Once upon a time...
Vendors from around the area traveled to FCAA's Annual Trade Show to exhibit their businesses for you!
Join us for a celebration! The celebration of Property Management! This year, you will travel the realms of vendor's fairy tale themed booth and vote for BEST booth! 
Enjoy food, drinks, free giveaways, raffles, and a night of networking.  Improve your community and management company by seeing what the Jacksonville area has to offer!
$10 - Member Ticket purchased in advance
$15 - Non Member ticket/ At door ticket purchase
This is a ticketed event. You MUST have a ticket to enter the trade show. To ensure the delivery of your tickets, we cannot mail them out after April 6th. They will have to be picked up at the office after April 6th.
Name of attendees is not necessary at purchase.
Trade show volunteers will not have the ability to look up ticket sales. If you do not bring your ticket with you to the show you will have to purchase a new ticket for entrance. 
For More Information:
Taylor Tucker
Director of Special Events
First Coast Apartment Association