Back to Events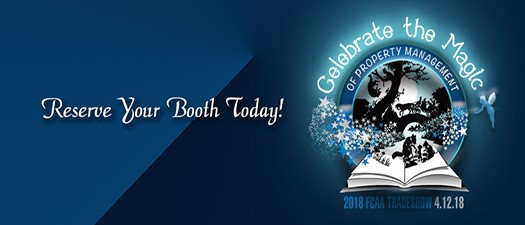 Trade Show Booth Purchase
Thursday, April 12, 2018
Event Details
Celebrate the Magic of Property Management: Fairy Tales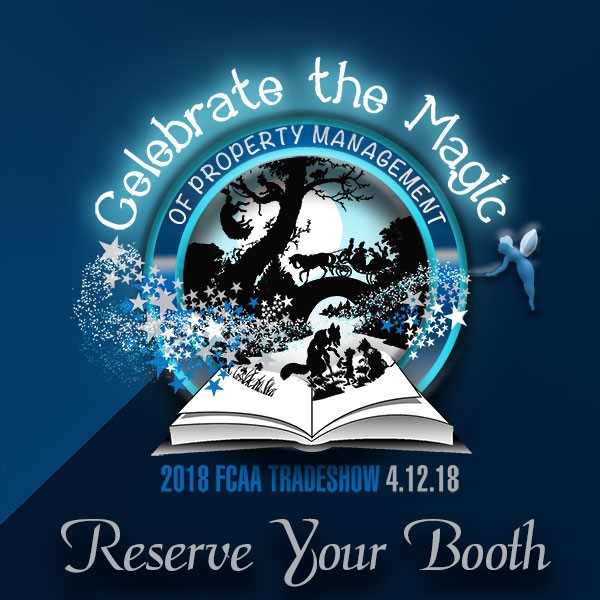 Join us on Thursday April 12th from 5:30pm to 8:30pm for our 2018 FCAA Trade Show.        
We are looking forward to our best year yet!
Dress it up or dress it down! Your booth could win BIG!
Attendees will be strolling booth to booth judging your cleverness. We encourage you to be creative and use the Fairy Tales theme to let your imgination soar! After all, you could win a prize!
---
What: 2018 FCAA Trade Show
Where: Jacksonville Fairgrounds (510 Fairgrounds Pl. Jacksonville, FL 32202)
When: Thursday, April 12th 5:30pm- 8:30pm
Why: Interact with over 800+ community members as they walk around and visit your booth(s). 
---
Cost:
Standard Booths - $595
Premium Booths - $695
*Non-Members are charged an additional $300 for their booth.  This will be need to be added on with your payment.
---
Directions: Take I-95 to the Union Street Exit 353-B through downtown approximately 13 blocks, stay in the left lanes to the A. Philip Randolph exit on the right. Take a right on A. Philip Randolph and the Fairgrounds enterance is immediately on the right.
---
Available Booths (This floorplan will be updated as booths are reserved).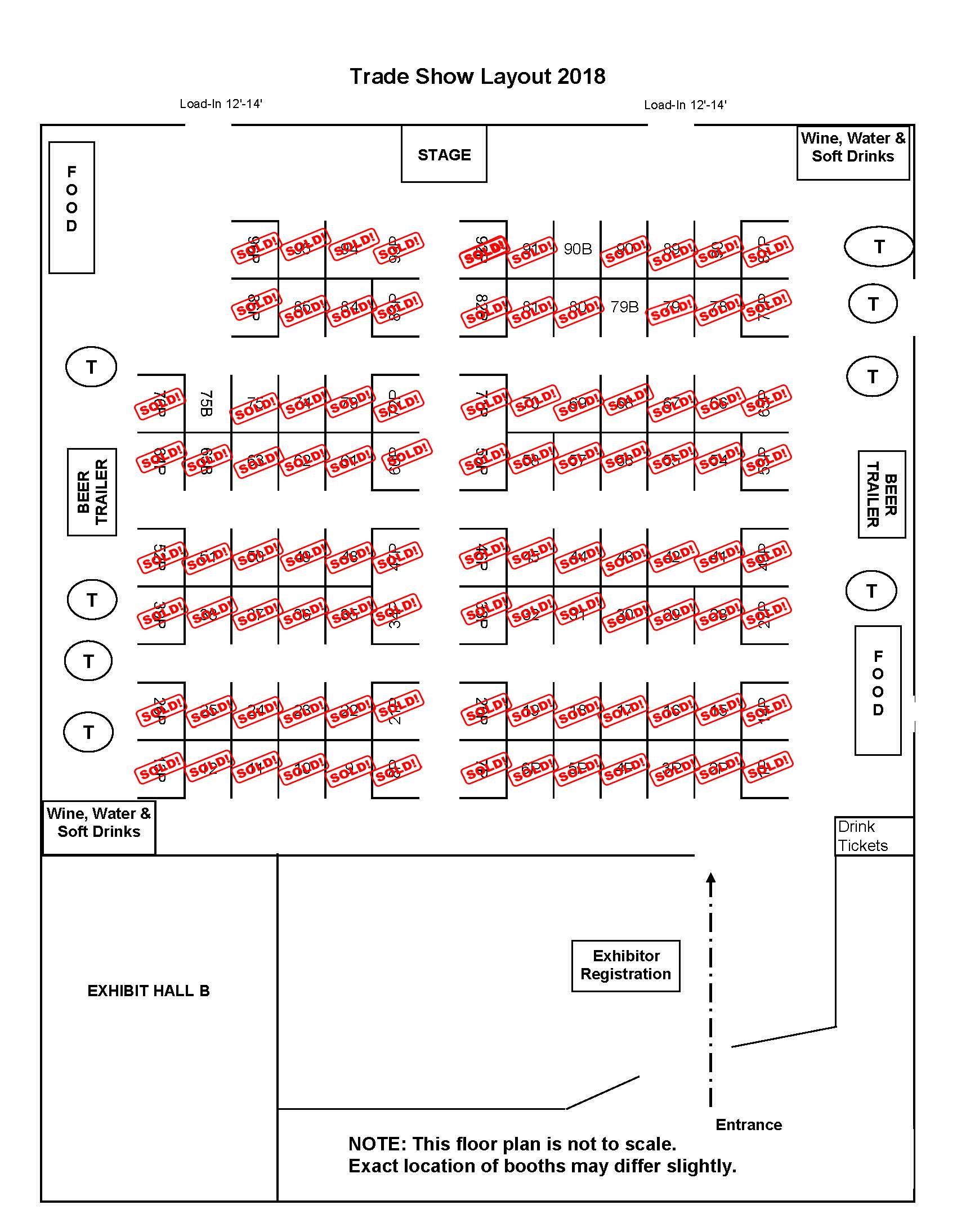 For More Information:
Taylor Tucker
Director of Special Events
First Coast Apartment Association