2019 Annual Trade Show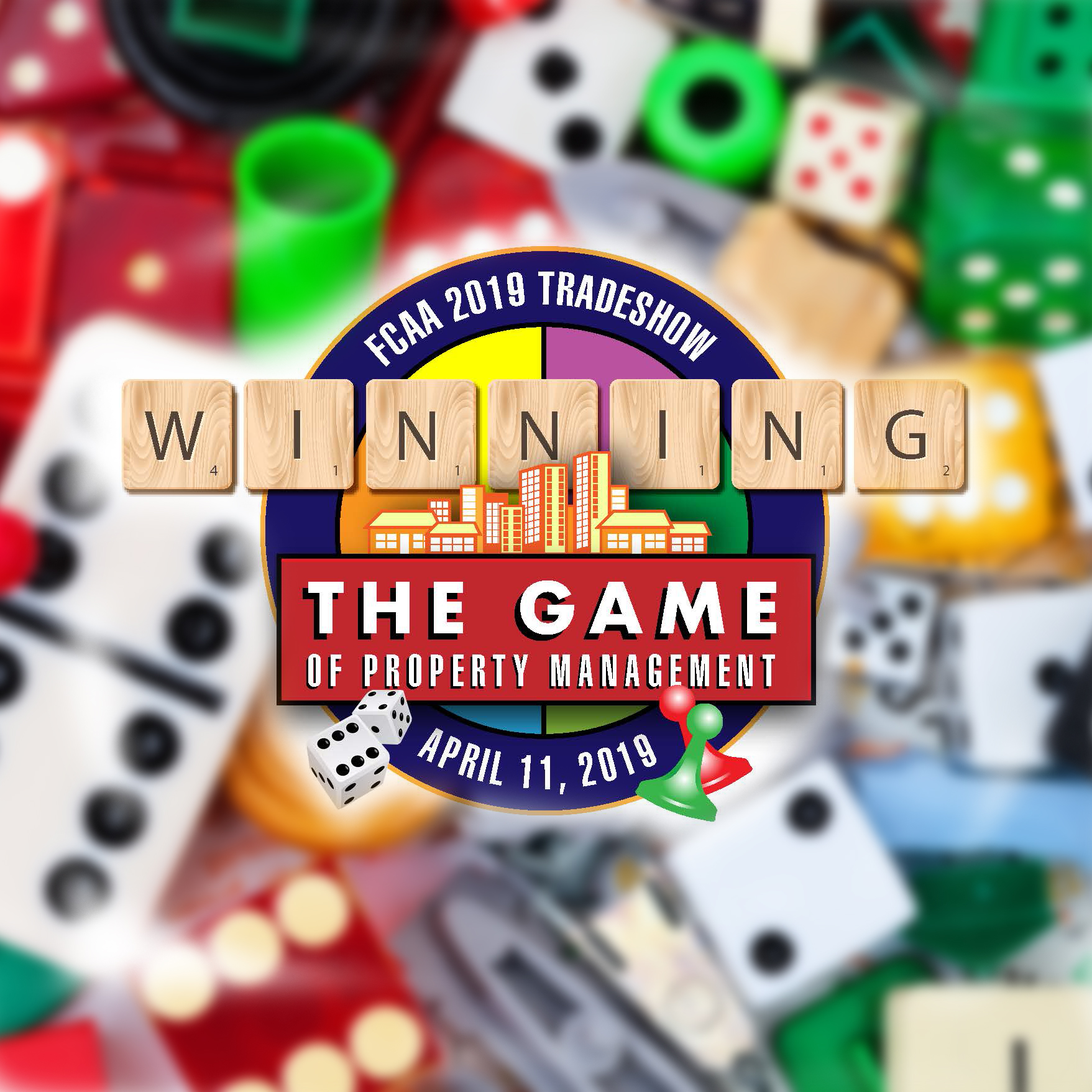 Roll the dice and join us for our annual trade show. We have added clever elements to really give you, our members, the best experience! Winning the Game of Property Management is going to be our best show yet!
Enjoy food, drinks, free giveaways, raffles, and a night of networking. Improve your community and management company by seeing what the Jacksonville area has to offer!
---
For Community Members:
$10 - Member Ticket purchased in advance
$15 - Non Member ticket/ At door ticket purchase
* Invoicing is only available for ticket sales of 4 or more tickets *
This is a ticketed event. You MUST have a ticket to enter the trade show. To ensure the delivery of your tickets, we cannot mail them out after April 5th. They will have to be picked up at the office after April 5th.
There will NOT be will call available.
Everyone will need a ticket to enter the show, children included.
Strollers are not allowed on the trade show floor during exhibitor hours 5:30pm – 8:30pm due to safety concerns.
Name of attendees is not necessary at purchase.
Trade show volunteers will not have the ability to look up ticket sales. If you do not bring your ticket with you to the show you will have to purchase a new ticket for entrance.
---
For Associate Members:
This year is different than any other with new sponsorship opportunities that offers exposure like no other event we have. Our 800+ Community member attendees will be traveling booth to booth playing your games and giving you a score! We encourage you to be creative and use the theme of the game to let your imagination soar! Best booth could be yours! #WINNING
*There is a password to receive member pricing. If you have not received via, please take a look at the important dates to note or booth selection dates. If it is during your selected time period, and you still have not received the passcode, please email Taylor.*